Chart
A component that can draw different type of charts based on linked data on the Spreadsheet.
Summary
With the Chart component you can build a visual representation of your data.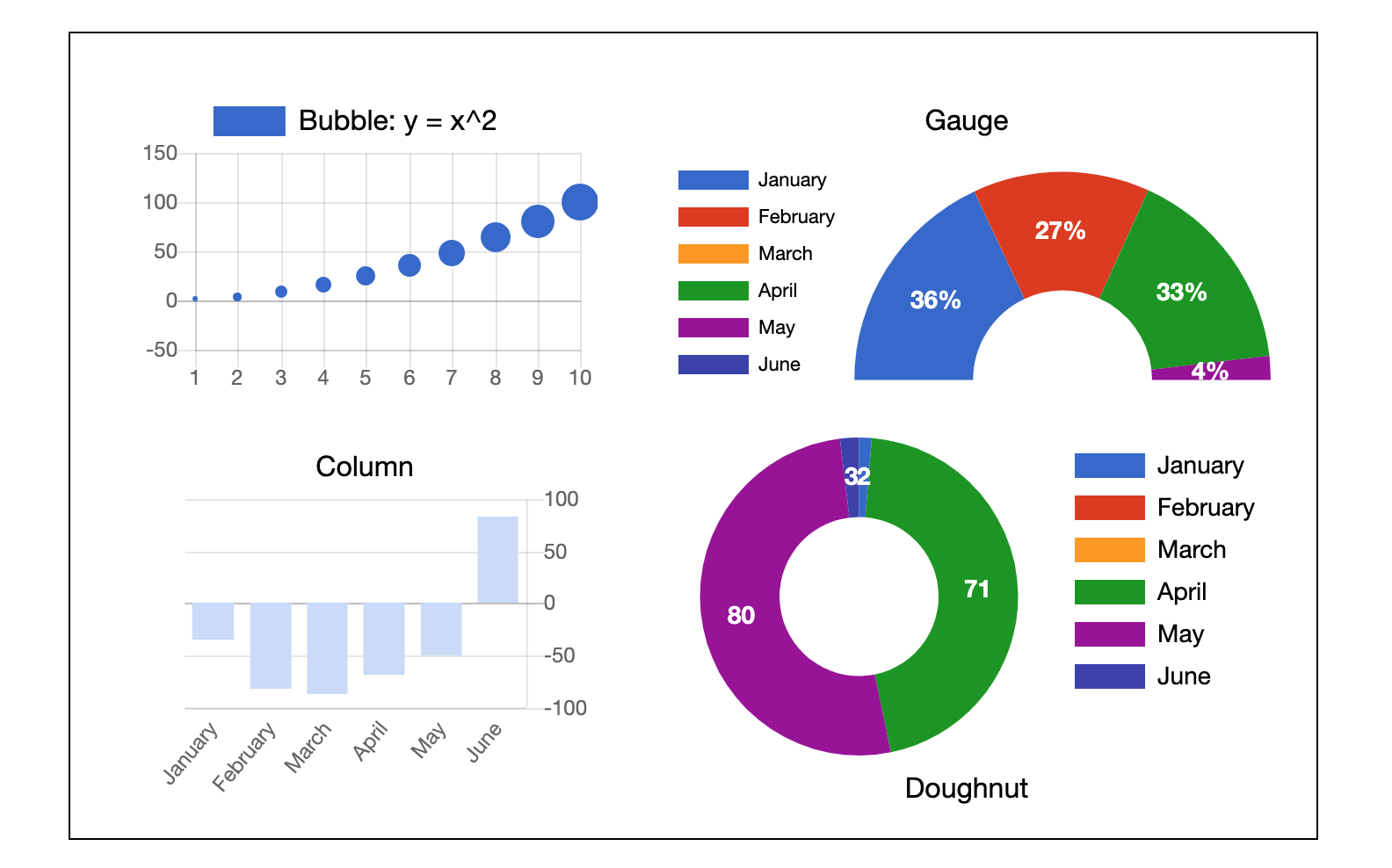 Usage
Select the Chart component, prepare data in the spreadsheet, and link the chart and the data together.
Properties
Chart is repeatable;
Styling properties: Background, Rotation, Layout settings;
Interaction properties: Drag-n-Drop options;
Component-specific properties:

Type: choose from 10 different chart types
Customize look'n'feel of Axes and Series
Add or remove Series
Customize Title, Legend text, font, visibility, position
Add Tooltips data
Events
Chart
onPointClicked
onPointMouseHover
Drag-n-Drop
onDragStarted
onDragInProgress
onDrop
Try it now
Sorry, your browser is not supported.
MINTDATA™
works best on Google Chrome 50.0+ and Firefox 44.0+.