Heatmap
A component that represents data in the form of hot spots.
Summary
The Heatmap component lets you represent data points (pairs x and y coordinates) as hot spots.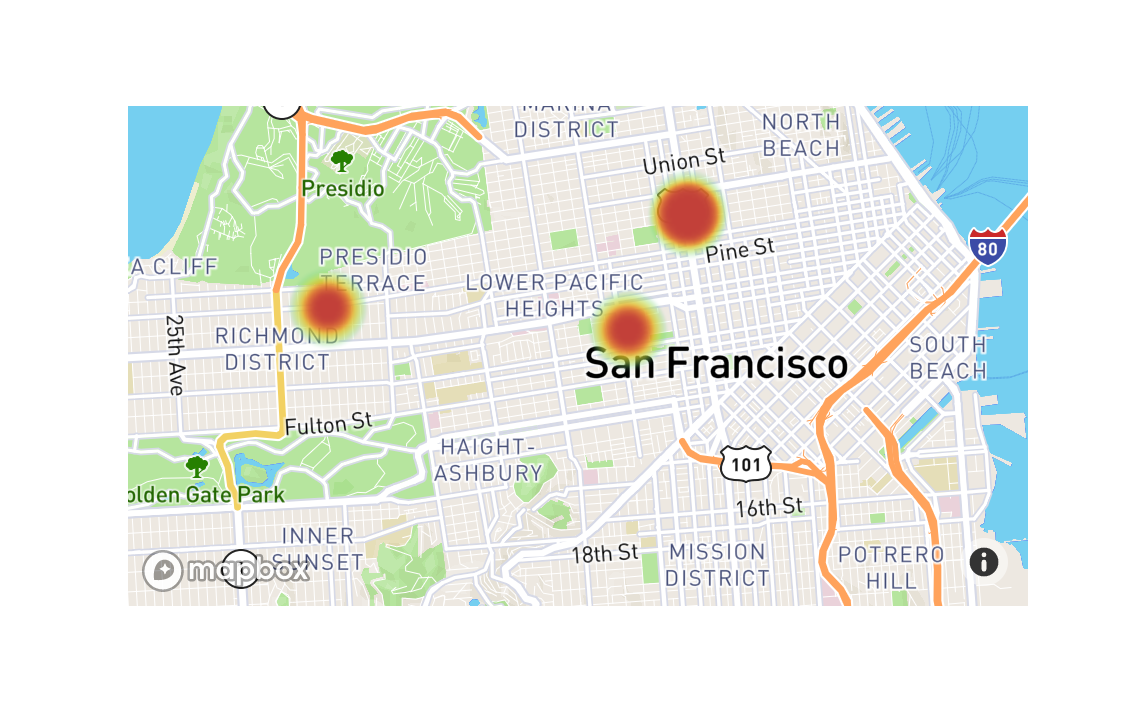 Usage
Prepare data in the spreadsheet
Select a Heatmap component
Bind the Heatmap component's x and y values to the data in the spreadsheet
Group the Heatmap component with the component on which you want to overlay the heat map.
Try it now
Sorry, your browser is not supported.
MINTDATA™
works best on Google Chrome 50.0+ and Firefox 44.0+.