Range Slider
A component that allows the user to specify a range within the upper and lower bounds.
Summary
The Range Slider component lets the user specify a range within the specified lower and upper bounds.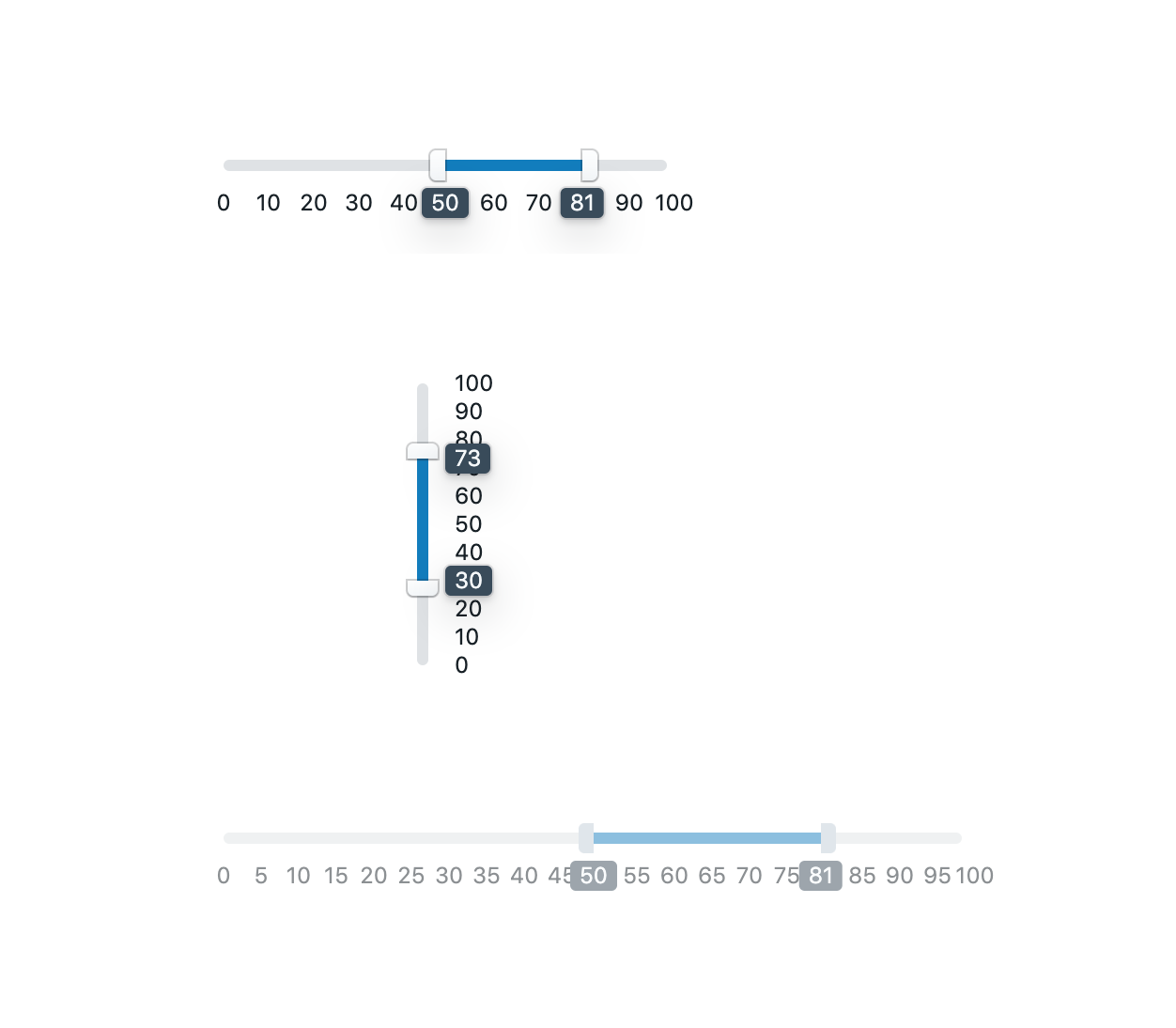 Usage
Select a Range Slider component
Define the lower and upper bound
Define the increment step
Bind the slider's "From" and "To" properties to spreadsheet cells to collect the user input
Try it now
Sorry, your browser is not supported.
MINTDATA™
works best on Google Chrome 50.0+ and Firefox 44.0+.